It has been a while since I've updated my "status" so…this is what I've been up to: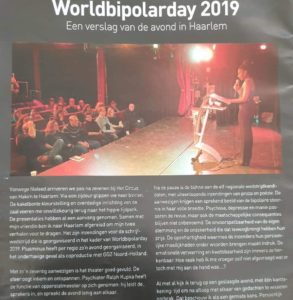 1. I'm back on medication…that is triggering by itself, and I haven't stopped since my last episode.
2. I've started therapy…let me tell you: I'm proud of all the people that struggle with all those feelings that come up from reliving your traumas and triggers during therapy!
👏👏👏
That. Is. Tough! I've been having all these mixed episodes…
Some days I feel so overwhelmed that I don't even know what I'm feeling! What I do know for sure, is that I don't want to feel that way.
One of my biggest struggles is change, so…be prepared for some real triggering stuff in the near future!
3. I've collaborated with the multi-talented Martina Bertola.  <3
(part 1)(part 2)(emotionsdon'tscareme)(Animus&Anima)
4. I've been actively promoting my poetry/art (or whatever it is)…Waaaaay out of my comfort zone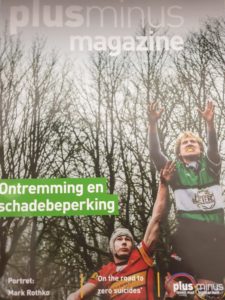 !
First was reading my poems for the Worldbipolarday in Haarlem…in Dutch! 🙈 (plusminus)   
I was so nervous, shaking and making mistakes, OH MY GOOOOD! Terrifying!
In May – June I had my second exposition, with pictures and poems that I hope went straight to the/your heart 😉   (Wijkcentrum Alleman)
Then went to a "Poeziemiddag" and decided to improvise and recite some of my poems, live, again! I must admit it went better, I'm proud of myself =)
That escalated into me doing it a third time…soon 😱:
Will you be there? I have a surprise for you! =)
(het nederlands blog initiatief)